SPCEA LAUNCHES "STAMPING COST ESTIMATION" EXPERT TRAINING MODULE

The expert training for Stamping Cost Estimation is now available on the SPCEA website !!  This video-based, on-demand training was developed specifically for SPCEA by Mr. Keith Koehler – a well know expert in metal stamping technology.  This comprehensive course will cover the following topics:
Raw material
Types of material
Gross vs. net weight
Material costing
Stamping equipment
Stamping process
Process cost
Stamping tooling cost
Post stamping finishing
Packaging
Specialty equipment
Freight and duty
Development costs
About Keith Koehler . . . .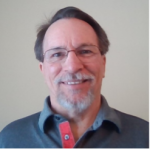 Keith Koehler is an expert in the product cost of stamped and molded components, cable assemblies, wire harnesses, and modules.  He has over 36 years of multi-functional experience within the automotive industry including purchasing, production control, finance, and cost estimating. In his most recent roles, Keith served as Senior Financial Analyst at Molex in Auburn Hills, Michigan and a Financial accountant in the new program acquisition group at Detroit Manufacturing Systems in Detroit, Michigan.