SPCEA LAUNCHES COSTING TRAINING FOR FORGING

The expert training module for forging is now available on the SPCEA website!

This video-based, on-demand training was developed specifically for SPCEA by Mr. Vinod Goranalli – a noted expert in forging technology.

This comprehensive course will cover the following topics:
Overview of forging
Forging technology, classification, and operations.
Forging tools, tool design considerations, tool materials, product tools
Forging production processes – machines used in forging operation and selection criteria
Cost estimation of forging (in detail)
Cost estimation case study
About Vinod Goranalli . . .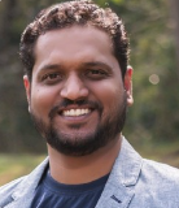 Vinod Goranalli is a Senior Manager of Cost Engineering at Volvo Truck Technology Group in Bengaluru, India.   He has over 13 years of industrial experience in cost estimation, vendor development, manufacturing processes, VEVA, and procurement strategies.