SPCEA ANNOUNCES ITS 2022-2023 BOARD OF DIRECTORS

The Society of Product Cost Engineering & Analytics is pleased to announce its 2022-2023 Board of Directors !! We are fortunate to have an impressive slate of industry leaders who are willing to take on the personal responsibility, time commitment, and level of effort needed to keep SPCEA at the forefront of the cost engineering profession. The new Board members are as follows: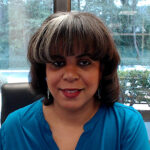 Stacey Adams: Director of Marketing at 3C Software
Stacey is a strong supporter of SPCEA and played a key role in the success of SPCEA's first global conference. As a 20-year veteran of the costing technology industry, Stacey enjoys a reputation as a hard worker, a dedicated team player, and a true cost evangelist.
Currently serving as Director of Marketing for 3C Software, Stacey leads all marketing, lead and demand generation, cloud app development, and inside sales efforts for the company.  Stacey holds a Bachelor of Science Degree in Materials Science and Engineering from Cornell University and an MBA degree with a focus on marketing and finance from The University of North Carolina at Chapel Hill.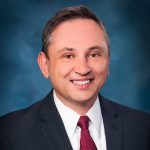 Chris Domanski: Director of Cost Optimization at Forvia (Faurecia)
Chris Domanski is a co-founder of SPCEA and is the author of the CRC Press published book "Cost Engineering: A Practical Method for Sustainable Profit Generation in Manufacturing" and the BEP published book "The Cost: A Business Novel to Help Companies Increase Revenues and Profits." Chris has over 28 years of experience in Cost Engineering, Purchasing, Finance, and Engineering in the automotive industry, most recently as a Director of Cost Optimization at Forvia (Faurecia), the 7th largest supplier of automotive components in the world.  Chris has had the fortune of working for many great companies, large and small, such as Ford Motor Company, Continental Automotive, TRW, ZF Group, Methode Electronics, Nexteer Automotive, and Forvia (Faurecia).  Chris had an opportunity to work for both customers and suppliers within the industry, thus sat on both sides of the negotiation table.  This unique experience has given Chris an unmatched level of expertise in all areas of Cost Engineering discipline.  Chris also administers a LinkedIn Group "Manufacturing Cost/Price Estimators, Engineers, Analysts, and Controllers" with over 5,700 members and is a frequent speaker at the annual cost engineering conferences.
Chris graduated with a Bachelor of Science Degree in Mechanical Engineering from Wayne State University in Detroit, MI and a Master's Degree in Business Administration with Finance concentration from Oakland University in Rochester Hills, MI.  He also holds a certificate in Negotiation and Leadership from Harvard University Law School in Boston, MA.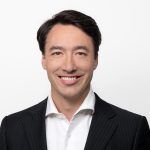 Alexander M. Swoboda: CEO at FACTON GmbH
Alexander M. Swoboda has worked in various management positions in the international financial and strategy sectors for more than twenty years. Among his former employers are Siemens AG and McKinsey. Alexander was an Associate Partner of an Austrian venture capital fund. In October 2009 he joined FACTON, the Enterprise Product Costing company of which he is the CEO. Alexander served and serves on the boards of various high-tech start-ups. He is a frequent speaker on trends in product costing and mobility at conferences in Europe and the US.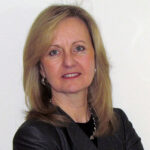 Stephanie Feraday: CEO at aPriori Technologies
Stephanie Feraday has over 14 years of experience working with global manufacturers like Eaton, Woodward, GE and Alstom to develop approaches for enterprise wide, scalable product cost reduction. Through this experience, combined with over 25 years experience driving high growth software businesses, she has overseen the development of software that helps major manufacturers expand the impact of their cost engineering communities, by enabling them to work faster and collaborate with their design engineering, sourcing, and manufacturing colleagues in highly scalable way. For manufacturers, this has resulted in tens of millions of dollars in product cost reduction and accelerated time to market. For suppliers like Flextronics and Soucy, this has enabled them to quote faster and more accurately, increasing RFQ win rates from 15-20% to over 65%.
Prior to joining aPriori, Stephanie held executive-level positions at marquis startup and Fortune 500 technology companies including Netegrity, Hewlett-Packard, Symantec, Delrina and Virtusa. She earned a Bachelor's degree in Applied Science from the University of Waterloo.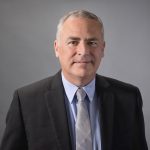 Jeff Miller: President at Senoia Engineering Solutions
Jeff Miller is a co-founder of SPCEA and has over 36 years of engineering, manufacturing, and commercial experience within the vehicular and appliance electronics industries, serving in roles at General Motors, John Deere, Standard Motor Products, Ford Motor Company, Whirlpool Corporation, and Panasonic Automotive Systems. Currently, Jeff is President and Owner of Senoia Engineering Solutions – a consulting company that specializes in cost optimization and value analysis of electromechanical and electronic assemblies.
Jeff has been active within the cost engineering profession for many years. He joined Ford Motor Company in 2002, where he served as a Sr. Cost Engineer for automotive electronics and then subsequently, as the Lead Commodity Manager for infotainment, body electronics, and semiconductors. In 2010, he joined Whirlpool Corporation as the Sr. Manager of Cost Modeling for electrical and electronic components.   Additionally, Jeff is a frequent speaker at cost engineering conferences and is a contributing author to "Realistic Cost Estimating For Manufacturing" published by SME.
Jeff earned a Bachelor of Science degree in Electrical Engineering from Kettering University, a Master of Science degree in Industrial Engineering from Purdue University, and a Master of Business Administration from Rollins College. He also holds a Certificate in Executive Management from the University of Notre Dame.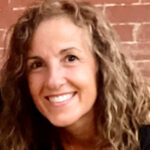 Kristin McIntire: Director of Finance at Lear Corporation
Kristin McIntire currently works at Lear Corporation where she is a Director of Finance, responsible in her division for US Operations, Commercial and Costing.  She has worked on a couple local non-profit boards: Center For Women in Transition Finance Committee and First Tee Area Committee.
Kristin holds degrees in engineering, a BS in Mechanical Engineering and MS in Engineering Management, and she is Certified Management Accountant.  Kristin has worked for Tier One automotive suppliers during her entire career.  Early on, she was in a leadership development program which included four different job rotations, one of which was Account Financial Manager.  In this role, she was responsible for costing new business and changes, maintaining financials for launch programs and negotiating with customers on changes.  When she completed the program, Kristin went back to this Finance role and has spent nearly 25 years in Finance with 14 of those directly responsible for Costing at different levels.
Key accomplishments include the following:
Implemented a consistent activity-based quoting rate calculation model in 24 manufacturing plants across NA and Europe ($/hr for many different work centers), leading a staff of 34 in both regions
Led the development and implementation of an Excel-based costing/business case financial model used for all new business quotes in a >$3B company in NA and EU
Created work center rates at 5 different plants, ultimately used to create customer-level income statements to support price increase requests and successfully defended to customer-hired outside auditor from one of the Big Four accounting firms, resulting in several million dollar increases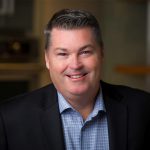 Rob Lidster: Chief Procurement Officer at GE Appliances, a Haier Company
Rob Lidster is responsible for the procurement and sourcing function at GE Appliances, where he champions the acceleration of profitable growth while driving efficiency, reducing spend, improving stakeholder buy-in, and enabling value creation and overall total cost competitiveness. Additionally, Rob represents GE Appliances on Haier's Global Sourcing Council, focused on identifying and realizing synergies across the businesses and ensuring a standardized set of best-in-class procurement practices across the company.
Previously, as the Senior Vice President of Shared Services at Entergy, Rob was responsible for Supply Chain, Facilities & Administration, HR Operations, Finance Operations, and Business Transformation Office (BTO). Prior to Entergy, he was Chief Procurement Officer and VP Operational Excellence at Energy Future Holdings. During his tenure, Rob had leadership responsibilities over Strategic Sourcing, Procurement, Warehousing, Materials Management, Asset Management and Operational Excellence.
Rob brings over 25 years of experience in the global supply chain, procurement, and operational excellence roles within private equity, energy/utility, hospitality, cruise lines, musical instruments, and automotive industries.
Rob holds a master's degree in business administration from Wayne State University, received his Lean Six Sigma Black Belt certification from Ford Motor Company, and is certified as a Certified Product Cost Expert (CPCE).