CAMPFIRE INTERACTIVE JOINS SPCEA AS A CORPORATE MEMBER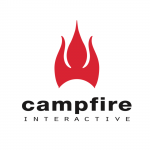 We are pleased to announce that Campfire Interactive has joined the Society of Product Cost Engineering & Analytics (SPCEA) as a Gold corporate member !!
Campfire Interactive is the leading provider of portfolio profitability management software in the automotive market. A user base of over 15,000 depends on Campfire to identify, plan, develop and execute their product portfolios. Business processes addressed by the Campfire system include: opportunity management, sales forecasting, market share management, cost and price estimation, change cost management and project portfolio management. Campfire empowers automotive industry suppliers with informed, confident business decisions for unprecedented speed, accuracy, and insight to improve profitability.
SPCEA is the only non-profit organization dedicated to the advancement of cost engineering and analytics in manufacturing. As a member, you get access to training, technical data, career assistance, discounts on products & services and lots of other valuable content. All membership fees go toward development of member content, including training and certifications.